Nifty Works Plus limited (NW+) is a graphic and audio-visual brand design firm.
At NW+, we have recognized that there are individuals who go against the norm, creating their own paths and venturing into the unknown. These people are daring; are risk-takers. They challenge the status quo. They are LONE RANGERS.
Such an individual is a game changer. Everything he or she does is unique, edgy and fresh. They are always pushing the envelope. Their enterprises reflect their spirit; exhibiting cultures that enable innovation, creativity and action.
With this in mind, NW+ was co-founded on the premise of – doing you own thing. We understand the spirit and attitude of the enterprising lone ranger out there.
Our team therefore focuses on offering solutions that tell your story with an edge and vibrancy that amplifies your daring spirit. 
Design director and co-founder of Nifty Works Plus ltd. She is a professionally trained graphic designer with 10 years of working experience. Her passion for graphic design morphed into textile design in 2015 where she sought to modernize textile design to disrupt fashion norms.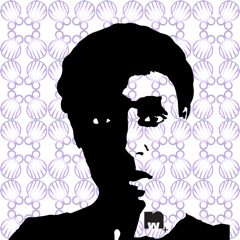 Content Creator and co-founder of Nifty Works Plus Ltd; adept audio-visual producer with more than 9 years' experience. She possesses strong points in project initiation and plays an instrumental role in the practical and business management side of projects.